At long last we can finally announce the new James album. Album number 13 will be released on 2nd June.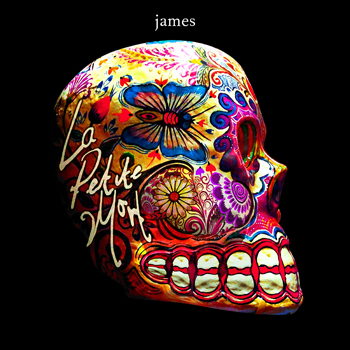 La Petit Mort was produced by Max Dingel  and was recorded last summer at RAK studios – see earlier post.
You can pre-order the album here and receive an instant download of the first track to grace the airwaves "Frozen Britain"
Our very own Jim Glennie has written a piece about the album on the James website, and there are pieces at the blogs Louder than war and live 4 ever
Spaceheads are to play at the Liverpool Threshold Festival.
We are playing on the 29th March at a night called "A Culture Less Ordinary" which will be at a venue called 24 kitchen St

You can get tickets from here .
There is a facebook event page here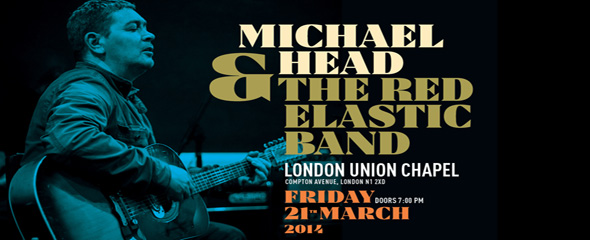 Mick Head and the Red Elastic Band play at the Union Chapel in London on the 21st March Tickets are available here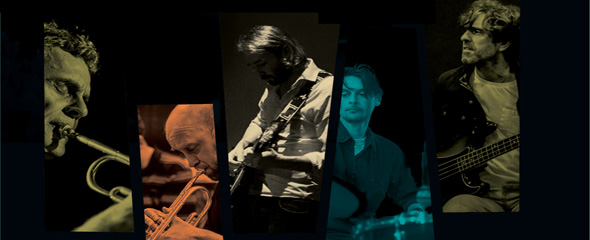 Spaceheads Sun Radar Remix album is out on Electric Brass Records. The Sun Radar EP has been taken by 8 different remixers.
Here is the mix from Graham Massey (808 State)
For more info on the album and all the remixers click here.
You can listen to the whole album and also order the CD/ Download click here
Two gigs coming up and new records being finished off for release next year!


On Saturday Dec 7th I am doing a special show at the Winter Shuffle festival in London. Solo trumpet through electronics along with video visual delight from Jaime Rory Lucys amazing Rucksack Cinema. Not on official programme but will be in the main building "living room". Lots going on at this amazing old workhouse / psychiatric hospital at a festival put together by the East London Community Land Trust and curated by Danny Boyle

Then on Sunday 15th Dec. i am playing in Manchester with Michael Head and the Red Elastic Band. The gig is at Gorilla on Whitworth St. Tickets and info here
New recordings from Spaceheads and James being mixed down at the moment – announcements for a new Spaceheads EP and a new James album coming very soon – Look out!
This Friday 18th October, I am playing with Michael Head (Pale Fountains/ Shack) and the Red Elastic Band at the kazimier in Liverpool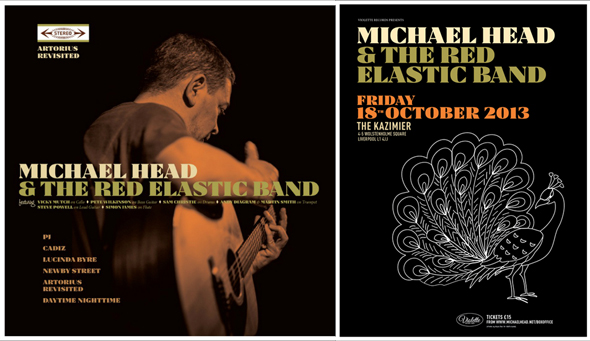 I also feature on the new EP "Artorius revisited" which is the first release as the Red Elastic Band.
80s Belgian label Les Disques du Crepescule are also re- releasing recordings that the Pale Fountains did for them in 1982 as a vinyl album "something on my mind" which includes a bonus CD of 2 complete live gigs in Belgium 1982.
The Spaceheads Sun Radar EP has been pulled apart by eight different remixers and the result comes out on Electric Brass Records on Oct 7th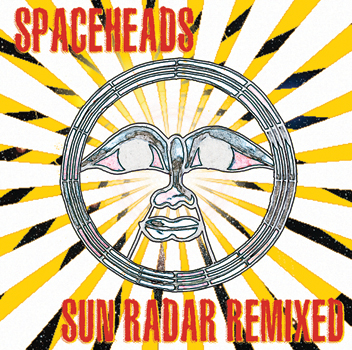 For more info on the album and all the remixers click here.
You can listen to the whole album and also order the CD/ Download click here
Spaceheads play a special night celebrating Sun Ra at the Kazimier in Liverpool on 31st Aug

A great extravaganza is promised with United Vibrations, We the undersigned, The harlequin dynamite marching band, VJs, a special screening of the film "space is the place" and a 12 piece band put together for the event by Paddy Steer and Graham Massey.
Graham was on Radio 6 talking about the event to Stuart Maconnie and playing Sun Ra tunes. listen here
There is a facebook event page here and you can get "early bird" £5 tickets here
The James tour bus continues its trek across Europe as we hit the halfway mark in the hot summer festival season.
You can read about it on the James website blog "Summer Lovin' with Juliet & The Gang"
Already played are:
Wakestock in Wales – review here
Benatska noc 2013 festival in Czech Republic
River Party in Nestorio, Kastoria Greece
Belladrum in the heart of Scotland – watch footage from BBC Alba
and last night at the Pool Bar in Austria – some great photos here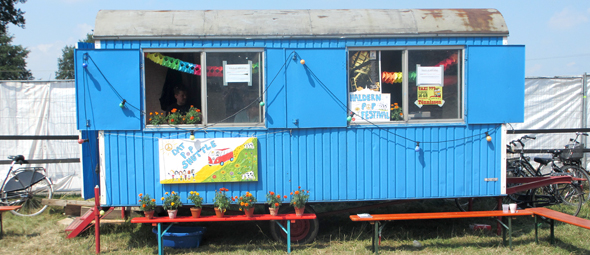 Tonight we play the fabulous Haldern pop festival in Germany
Next week 17th and 18th August we play at the V festival – same stage as Beyonce!
and then we finish the summer season in Ireland  on
23rd Aug – Olympia Theatre Dublin – facebook event page here
24th Aug – Belsonic Festival Belfast
You can also get tweets from the road occasionally from me – sometimes Tim
but mostly from the inimitable Larry Gott @Larryontour
Just finished a 5 week stint in studio 3 at RAK, recording a new James album. Luckily the studio had air conditioning as this was probably the hottest 5 weeks we have had in the UK for a long time.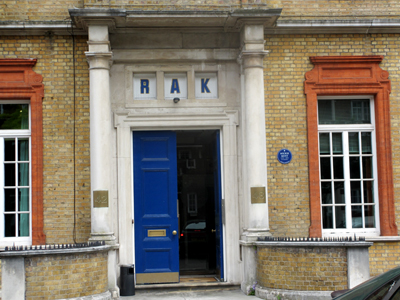 Working with producer Max Dingel, the band set up alternative studios inside offices and the flat next door to work on extra parts and overdubs.
The album now has to be mixed and is due for release early 2014.
There are some photos from the session here