Will I get to blow my own trumpet from the balcony of the Royal Albert Hall again?
James are off on tour and we start with a warm up at the Albert Halls in Sterling Scotland on Sat 8th Nov before playing a re-sheduled date in Oxford on 10th Nov.
Then the La Petite Mort Tour starts in Cambridge on the 11th Nov with Starsailor supporting. We return to the Royal Albert Hall on 19th Nov.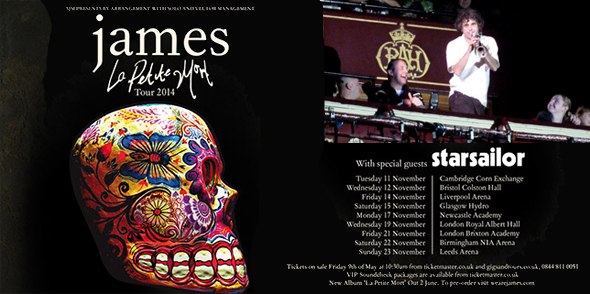 There is a full list of dates on my gig page and also at the james website. There are still links for tickets showing but a lot have already sold out.
We finish off with a special weekend back in Portugal. In Guimarães on 28th and Lisbon on 29th Nov
As usual you can follow our progress with daily news from the tour bus on Juliets blog on the James website
Also tweets from the road mainly from @larryontour
but also myself, Tim Booth and DBP the voice behind the drums!
And regular pics, video and reviews on my facebook page and on this Manchester based music blog Even the Stars
I guess that is the definition of having "made it" when you are stuck on the front page of the BBC iPlayer in between the "Great British Bake Off" and "Strictly Come Dancing".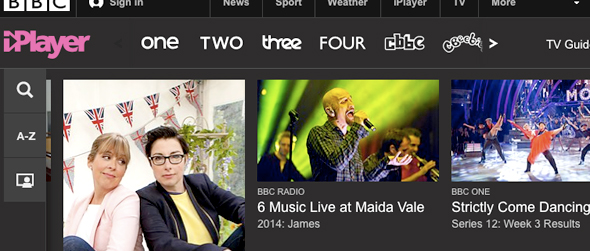 James live footage of our performance at Maida Vale studios for 6 Music is no longer on the red button but is available until the end of October to view on iPlayer
On 21st October James play at the historic Webster hall in New York on the Lower East side of Manhattan. It is our only date in the states and our first one there for a few years.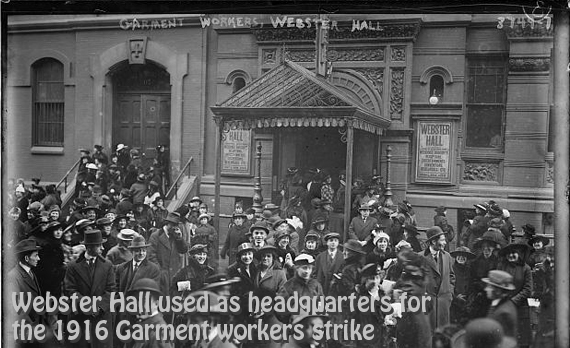 You can still get hold of the last few tickets here and there is a facebook event page here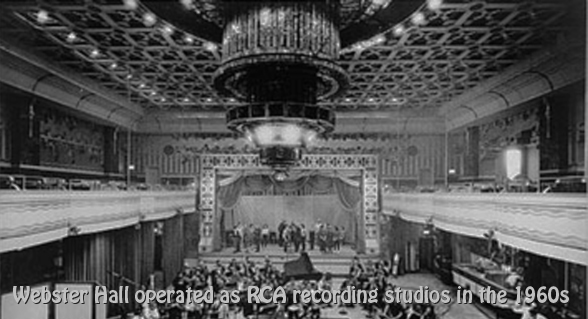 I am playing with Michael Head and the full line up of The Red Elastic Band play at the amazing St Georges Hall in Liverpool on Friday 3rd October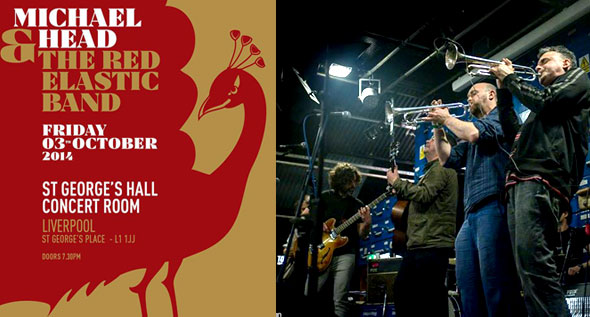 I am doing a solo spot accompanied by visuals from Rucksack Cinema at The Dalston Eastern Curve Garden this Sunday 28 September after 7.30pm (when it gets dark) The party goes from 2-10pm and is to celebrate the restoration of the Hackney Peace Carnival Mural which is just next door.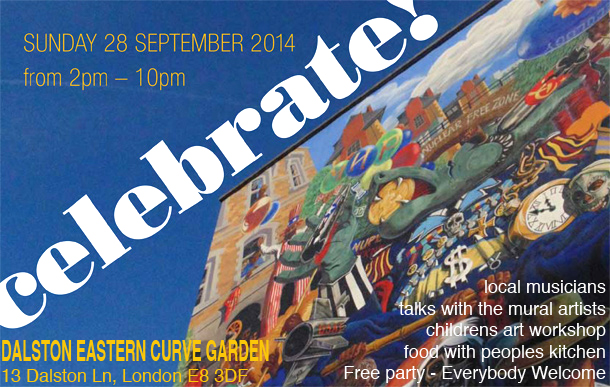 Spaceheads are playing in London on 27th September at the Servant jazz Quarters in Dalston as part of the launch party for a new remix EP by Roshi ft pars radio featuring Spaceheads. We have remixed Oosh Badaam Ber Goz (3 almonds and a walnut) which is the Farsi ( Iranian ) version of the title track from Roshi's recent album.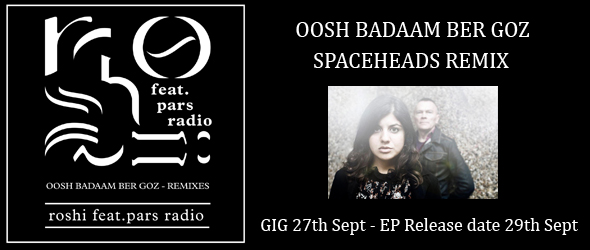 Info for the gig is here and there is a facebook event page here
The remix EP will be available on Mon 29th Sept as download only from the distributor here and usual download sites
Spaceheads play the annual Mud Hutters Tea Party on Sat Aug 30th.

The Nightingales are playing along with many others. All the details here
The next round of festival appearances takes us on a trip half way around the world with James and back in time for Spaceheads at Supernormal festival



Starting on Friday (Aug 1st) with Camp Bestival in Dorset – I travel across Europe to Italy for Umbria Rocks festival (Aug 3rd) then all the way out to Peru for a concert at Club Centro Cultural Deportivo in Lima (Aug 5th)
As usual the best places to keep up to date with pictures, video and news are on the James blog, Larrys twitter account and my Facebook page.
I then fly back for Spaceheads appearance at Supernormal festival in Oxfordshire (Aug 8-10th) – All within 10 days!


That is a lot of travelling a lot of distance and a very big Carbon footprint.
According to Carbon footprint calculator – that is around 2 metric tons that is about 15-20% of the average person in the UK for a year!
Hmm….. Thats not good. There must be a better way!
Is Carbon offsetting a solution? Or is that just a way of assuaging guilt?
A video for the title track of the new Spaceheads EP "Trip to the Moon" is now up on youtube.
The EP is available on 12 inch Vinyl, CD and download you can order it from the Spaceheads bandcamp page
It is out on Electric Brass Records and there is more info on the release here
Two weeks of festive summer gigs coming up with James as we feature live songs from our latest album La Petite Mort. One of the highlight is the big sold out Summer in the City homecoming gig at Manchesters Castlefield Bowl on July 11th. Manchester evening news report here.
facebook event page here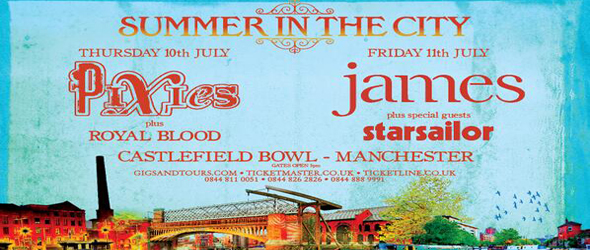 This weekend we play two festivals in Ireland
5th July – Groove festival Wicklow Ireland – facebook event page
6th July – Daytripper festival Waterford Ireland – facebook event page
Followed by
10th July – O2 Academy Oxford – facebook event page
11th July – Castlefield Bowl Manchester – facebook event page
12th July – T in the Park Balado Scotland – facebook event page
15th July – Theatro Vrachon Athens Greece – facebook event page
17th July – Benicassim Valencia Spain – facebook page
18th July – Festival Meo Mares Vivas Porto Portugal – facebook page
19th July – Latitude Festival Southwold – facebook page
Keep updated with daily news from the tour bus on Juliets blog on the James website
Also tweets from the road mainly from @larryontour
but also myself, Tim Booth and DBP the voice behind the drums!
And regular pics, video and reviews on my facebook page