Spaceheads play a series of gigs in May and June to celebrate the release of the Sun Radar EP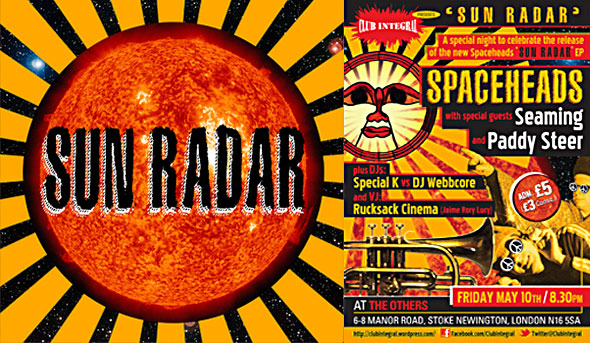 10th May – Club Integral at The Others, 6-8 Manor Road, Stoke Newington, London, N16 5SA.
8.30 pm £5/£3 with Paddy Steer and Seaming. Facebook event page
18th May – Storm Brewery 2 Waterside, Macclesfield, Cheshire East SK11 7HJ. Facebook event page
7th June – Struck and Blown night Anglican Chapel, Arnos Vale Cemetery, Bath Road, Bristol.
Facebook event page. Bristol ticket shop
23rd June – Spaceheads are supporting The Woodentops at Dingwalls in Camden London NW1 8AF.
Facebook event page and tickets from agmp here
The James "Gathering Sound" tour came to a successful conclusion with a massive gig in front of 15,000 fans at the Manchester Arena. Review here
Thanks to all the James crew that looked after us and to Echo and the Bunnymen and all the fans , especially those that distributed flyers announcing the Spaceheads EP each night.
There are stories and photos on the James blog and also reviews of each night along with setlists at one of the three website.
Next up for James are summer festivals and rehearsing and recording a new album.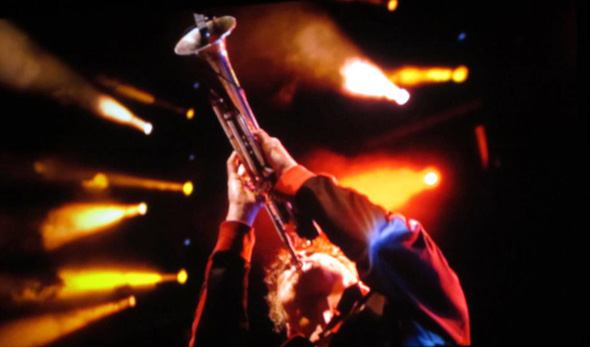 The Gathering Sound tour kicks off tonight with a warm up gig at the Tolbooth Sterling.
The tour ends on April 26th at the Manchester Arena
Full dates are listed here. The James Blog will carry stories and pictures from the tour
There will also be regular pictures and updates from on the road on my Facebook page and Twitter account. Spaceheads Sun Radar EP will be available on the James merch stall.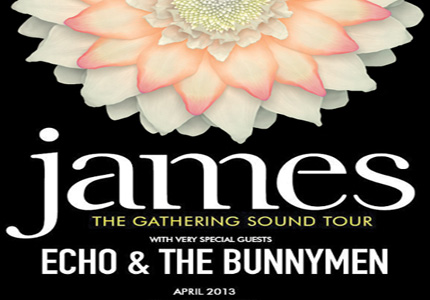 Spaceheads are releasing a 4 track EP on 8th April on Electric Brass Records. The EP features 4 new Spaceheads tracks and is available on vinyl 12inch 45rpm along with all other formats. More info …..here.
Here is the video for the first track on the EP – Sun Radar
I have started a new record label, primarily for the release of Spaceheads stuff but also to serve as a hub for electric brass music. It is early days yet but you can check out the new website and a new facebook page… and look out for news of a new Spaceheads release coming soon!

The Pere Ubu website is featuring regular releases. February's release is  Disastohouse 001. A recording of David Thomas and two pale boys on 2-track digital device, December 15 2012, at the Coachhouse, Brighton, England.
See hearpen.com for full details and to download. (A PDF of liner notes is included in the download.)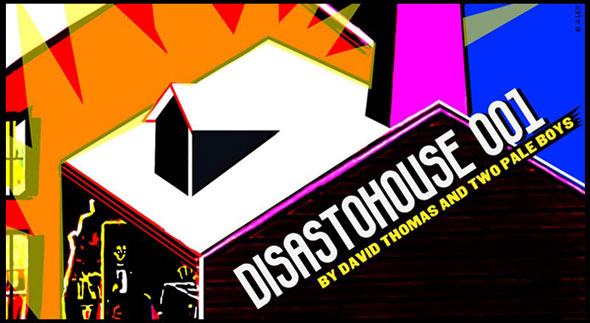 Spaceheads have joined forces with two other trumpet and percussion duos to launch a series of gigs under the title "Struck and Blown". Two gigs are planned for February, with more to come.
A website has been launched to promote the project at struckandblown.co.uk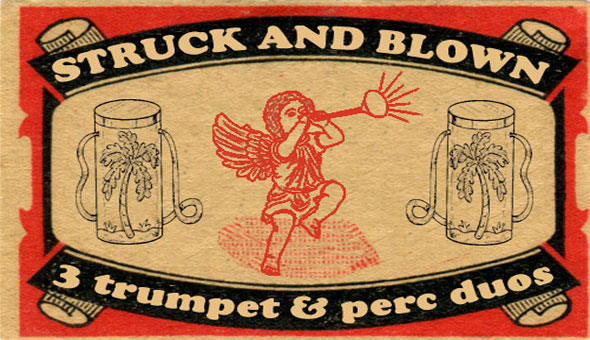 The dates are
Feb 7th 2013 – Club Integral at The Others 6-8 Manor Rd, Stoke Newington, London N16 5SA – facebook event page here
Feb 9th 2013 – St Margarets Church, Rufford Road,Whalley Range, Manchester M16 8AE – facebook event page here
More info here
This Wednesday the 19th Dec, I am playing with Michael Head (Pale Fountains/ Shack) and Vicky Mutch Cello (Mono LPs) in Liverpool. It should be a very special night!

The same line up played a session on radio Merseyside last March…….info here
This Saturday 15th Dec,in front of a small audience, David Thomas, the 2pbs and Gagarin embark on a new venture.
As David says "Remember Disastohouse this Saturday in Brighton with the pale boys. The beginning of a new project, 'Three Equations.' Uncovering the algebraic equations that determine perception in human beings.
It'll be a long road, like the last pbs project that resulted in Chinese Whispers. I estimate two decades start to finish. Chalkboards are suggested. Don't worry it will be entertaining as well. Places limited to 30 people. Reserve a place"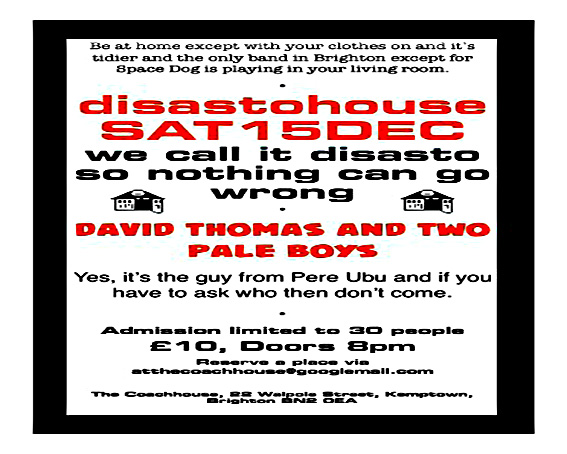 At the Coachouse, 22 Walpole Street, Kemptown, Brighton BN2 OEA. reserve your place here