A video for the title track of the new Spaceheads EP "Trip to the Moon" is now up on youtube.
The EP is available on 12 inch Vinyl, CD and download you can order it from the Spaceheads bandcamp page
It is out on Electric Brass Records and there is more info on the release here
Two weeks of festive summer gigs coming up with James as we feature live songs from our latest album La Petite Mort. One of the highlight is the big sold out Summer in the City homecoming gig at Manchesters Castlefield Bowl on July 11th. Manchester evening news report here.
facebook event page here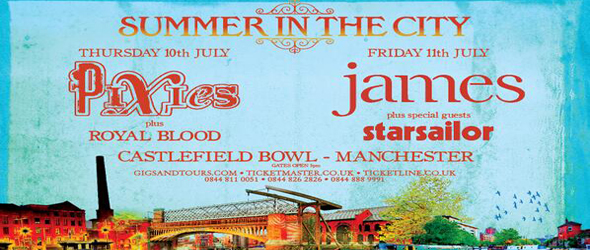 This weekend we play two festivals in Ireland
5th July – Groove festival Wicklow Ireland – facebook event page
6th July – Daytripper festival Waterford Ireland – facebook event page
Followed by
10th July – O2 Academy Oxford – facebook event page
11th July – Castlefield Bowl Manchester – facebook event page
12th July – T in the Park Balado Scotland – facebook event page
15th July – Theatro Vrachon Athens Greece – facebook event page
17th July – Benicassim Valencia Spain – facebook page
18th July – Festival Meo Mares Vivas Porto Portugal – facebook page
19th July – Latitude Festival Southwold – facebook page
Keep updated with daily news from the tour bus on Juliets blog on the James website
Also tweets from the road mainly from @larryontour
but also myself, Tim Booth and DBP the voice behind the drums!
And regular pics, video and reviews on my facebook page

Video extract from Spaceheads live set on the Hello Goodbye show on Resonance FM last Saturday. You can listen again to the whole show with interview here
Great Saturday afternoon in the beer tent at Stoke Newington Literary festival – thanks to all that came down and those involved in organising it. Here is a video of the last 16 minutes of my improvised performance – with scenes from around Stoke Newington added in the background
Video credits here
Following on from last years appearance at the Stoke Newington Literary Festival supporting Thurston Moore – I am appearing this year on Saturday June 7th in the Budvar Tent/Marquee right outside Stoke Newington Town Hall,opposite the Rose and Crown Pub on Stoke Newington Church Street, N16 0JR.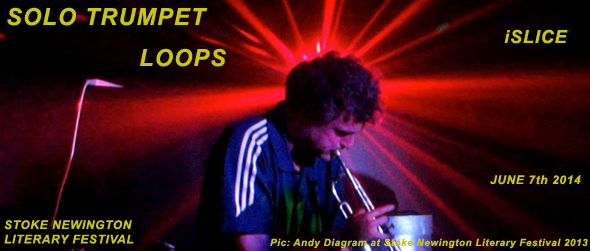 I will be improvising on my own with trumpet through Ableton Live controlled with an ap on mobile phone connected to trumpet with a fish slice. I call it the iSlice. It is free, open air but undercover and early evening. Come along for a half hour set starting 5.40pm sharp
The new James album "La Petite Mort" is released today – June 2nd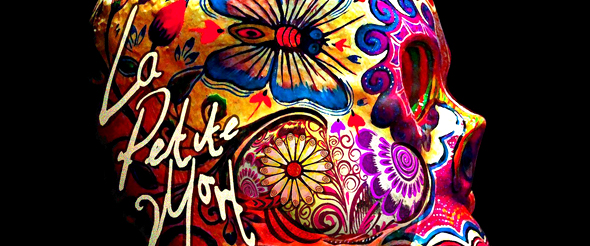 A Week of the Dead facebook event page (2nd-9th June) has been created as somewhere to post links to anything and everything related to the release of the album, and related promotional activities.
It all starts with a bang (or a thunderclap) at 9am this morning where you can book a tweet or post on facebook to go out simultaneously with other James fans – book here
Spaceheads follow up EP to last years Sun Radar is released today. it features four new Spaceheads tracks and is called "Trip to the Moon"
Available on 12 inch Vinyl, CD and download you can order it from Spaceheads bandcamp page
It is out on Electric Brass Records and there is more info on the release here
Watch the video from the first track on the EP – Cosmic Freight Train
James have just announced a big UK tour in November. With the new album only a month away and the first single all over the airwaves, the question on everyone's lips has been, 'When's the tour?'
Dates and ticket details can be found here.
A video for the new single 'Moving On' by BAFTA winning animator and director Ainslie Henderson; is out today and premiered on Vevo.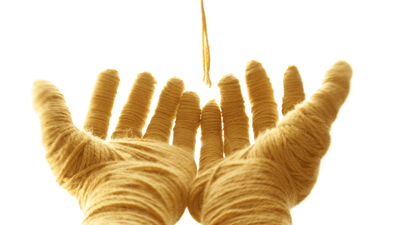 Spaceheads take a trip across the UK next week starting 24th April in Glasgow and taking us to Oswestry, Manchester and London. The details and dates are on the spaceheads website here.

I am also going to be the guest on Club Integral's radio show on Thursday May 1st on Resonance 104 FM. I will be playing live as well as talking about the upcoming "Trip to the Moon EP" and the launch party at club Integral. You can listen here live between 8-9pm.
If you missed it you can listen here

Spaceheads are to release the second in their recent series of EPs on the Electric Brass Label. Four new tracks come out in May on 12 inch vinyl and also available as CD and download.
More info on the "Trip to the Moon" EP here